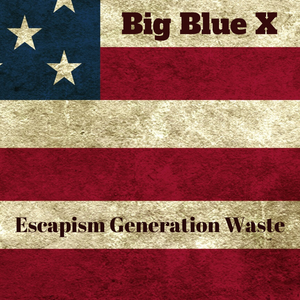 Big Blue X's "Escapism Generation Waste" single is now re-released to all major music web sites & apps. First released on April 16, 2009, we are bringing this song back to life. 
The lyrics are as relevant today as when we wrote the song in 2008. "Escapism" is about the birds and the bees... our green & blue planet... vultures, wolves, guard dogs and sheep. 
Mixed by Justin Koop (Walk Off The Earth, The Tea Party, Finger Eleven, Lights, Billy Talent). 
Listen now on all major music streaming sites.  
Tell your spaceship to come home  
Our rock ain't so gray  
We are your spaceship  
We are the new  
They keep you safe from the truth 
We live in strange times, keep calm and carry on.